Treat Your Child To The Art Of Kung Fu San Soo In Our BULLY-SMASHERS Kids Martial Arts Classes
We all want our children to succeed. But too many kids today struggle to find their footing. They battle low self-esteem, physical inactivity, and oftentimes fall victim to the intimidation of a bully.
That's why we're here.
At Foo Dogs Martial Arts Academy, we're building students up one class at a time with exciting instruction that centers on the art of Kung Fu San Soo in our BULLY-SMASHERS classes. We're helping students across Hesperia take pride in their accomplishments and build incredible mental strength.
Give your child the best chance to thrive. Just fill out the short form on your screen to get started.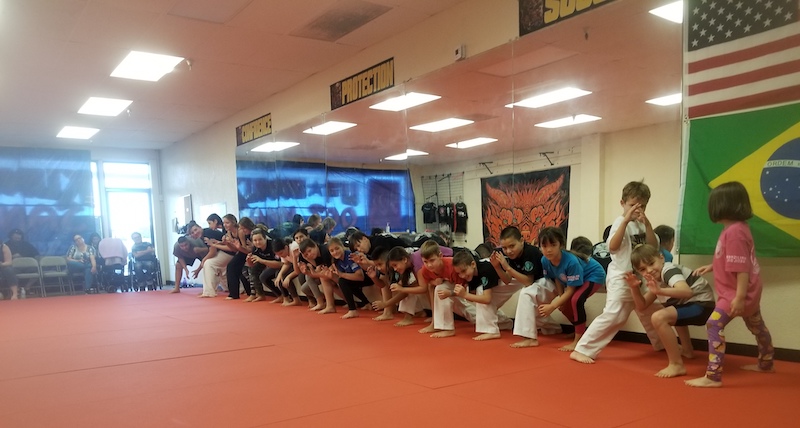 Why Is Our Kids Martial Arts Program Right For Your Child?
At Foo Dogs, we break free from the restraints of many traditional martial arts styles. Our training doesn't rely on drawn-out techniques and forms. It teaches real-world self-defense and it does so with high-energy classes that are always tons of fun.
We're the only school in the high desert that can offer teaching in the art of Kung Fu San Soo; a style that gives students a wide range of physical tools that other disciplines simply can't. We also incorporate the stylings of Brazilian Jiu-Jitsu in our BULLY-SMASHERS class for the ultimate bully-proof training. We keep your child's heart racing and their muscles moving - all in a safe and supportive environment.
We're helping kids across Hesperia:
Build strength, balance, and coordination
Improve their speed and athletic ability
Learn self-defense skills for any situation
Develop unwavering self-confidence in everything they do
PLUS, Our Kids Martial Arts Classes Set Your Child Up For Success In The Long Run
The truth is, some skills just can't be taught in a classroom. That's why we train in a laid-back environment where students can have fun and take pride in the learning process. With each lesson on self-defense and physical tools, we also equip students with a foundation of mental and social skills that will serve them for years to come.
We offer training 4 days a week so you never have to sacrifice your schedule for your child's training. From their home life to the classroom and even into adulthood, your child will learn to rely on our Kids Martial Arts BULLY-SMASHERS program in all aspects of their life.
Introduce your child to:
Respect and discipline in everything they do
Boosted focus and attention to detail
Leadership and teamwork skills
Perseverance through any challenge
Join Us In Hesperia And Take On The Best Kids Martial Arts Classes Around!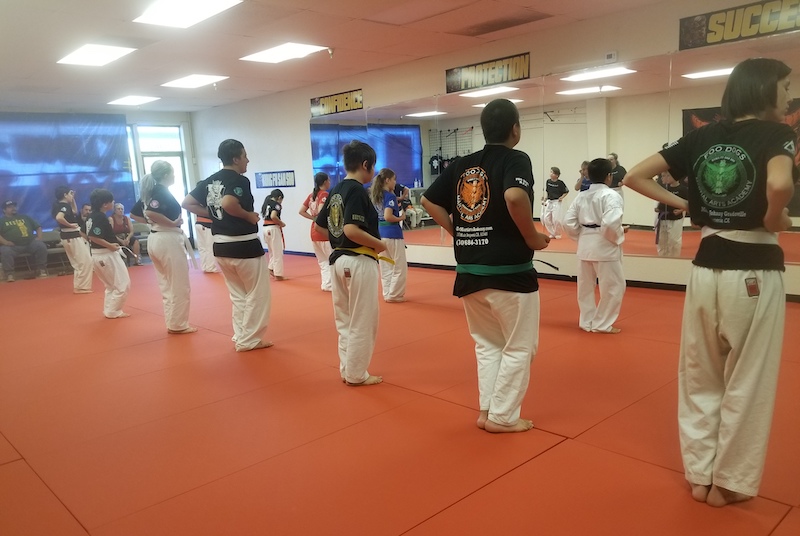 Give your child the best chance to thrive with our Kids Martial Arts BULLY-SMASHERS Classes in Hesperia. We're proud to teach the highest quality Kung Fu San Soo around and we're offering it to students of all ages and experience levels.
Just fill out the short form on your screen to get started or to learn more about everything we have to offer at Foo Dogs Martial Arts Academy!